Reach your competitive potential with Alienware's new 500Hz IPS AW2524HF gaming monitor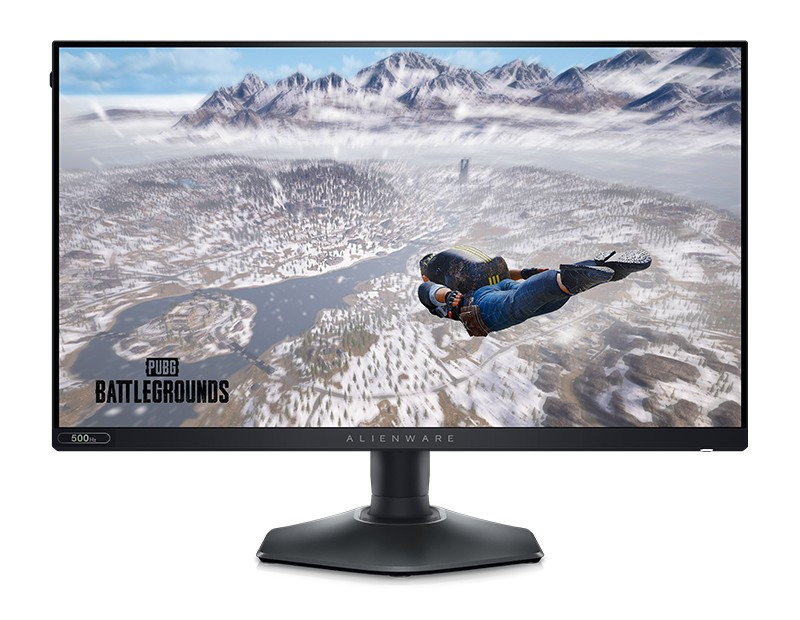 You're a serious gamer with serious aspirations. You want that coveted Grandmaster ranking in Overwatch 2, The Global Elite status in Counter-Strike, and the prestige of a Supersonic Legend in Rocket League. Getting there takes strategy, discipline, and talent. But you also need the right gaming hardware to help refine your skills and catapult you into the next tier of competitive play.
Success starts with a powerful PC. From there, harnessing the potential of blazing-fast frame rates requires a gaming monitor built to keep up.
The new Alienware 500Hz Gaming Monitor AW2524HF is the FreeSync Premium-equipped follow-up to the CES Best of Innovation Award-winning G-SYNC certified AW2524H 500Hz[i] monitor. These two displays represent the pinnacle of performance-oriented technology as the world's fastest IPS gaming monitors[ii]
Both the AW2524HF and AW2524H boast a 24.5" IPS panel that refreshes up to 500 times per second, enabling them to achieve intoxicatingly fluid motion. And with a 0.5ms gray-to-gray response time[iii], latency is cut to an absolute minimum and blurring and ghosting are virtually eliminated.
That combination of a fast refresh rate and low latency puts you at a distinct advantage over less responsive platforms when you're lining up shots. Combined with FreeSync Premium on the AW2524HF, and NVIDIA G-SYNC on the AW2524H, screen tear is eliminated by synchronizing the monitor's refresh rate to your graphics card's frame rate for a smooth visual experience and accurate, responsive gameplay.