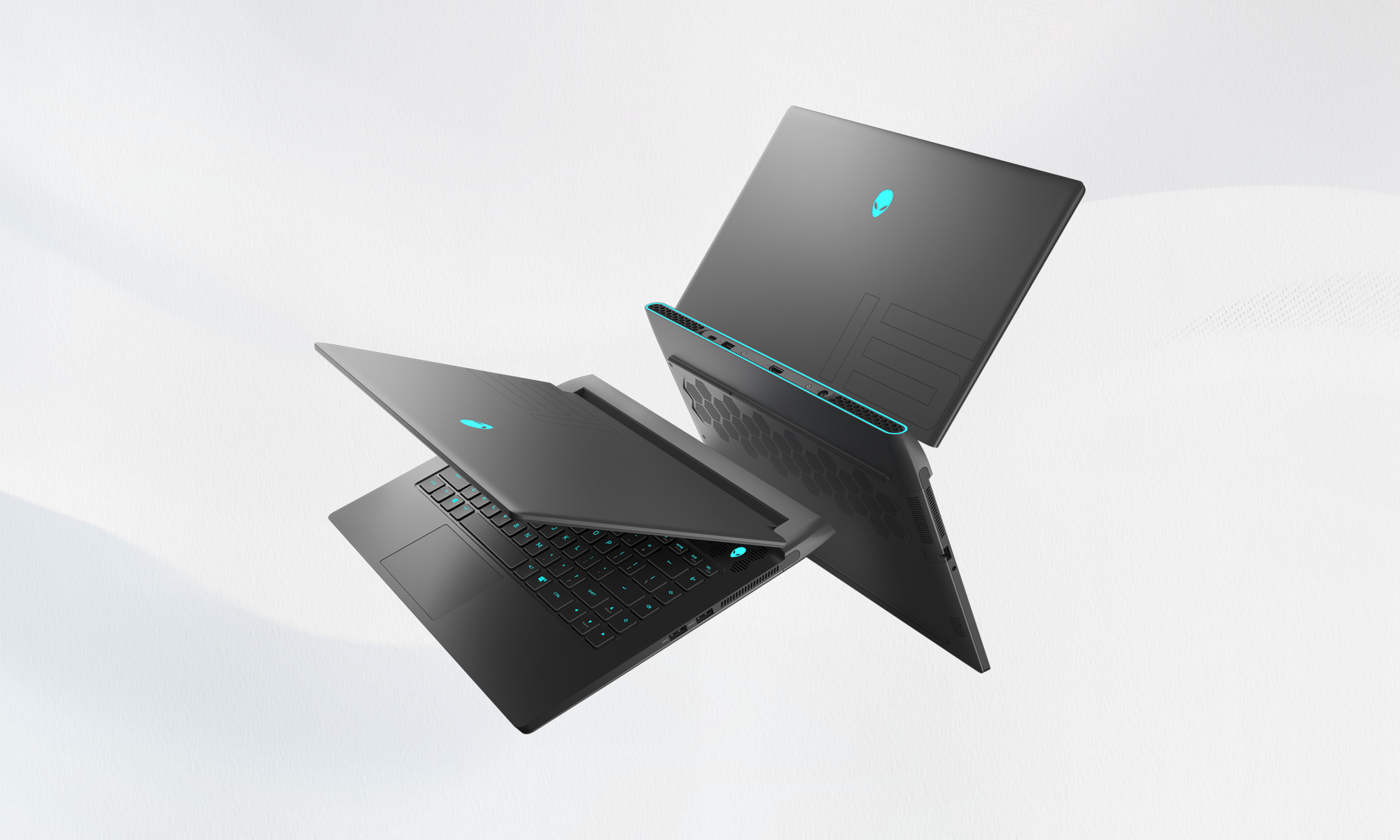 Ryzen to the Challenge: Alienware launches first AMD-based laptop in over a decade
By Vivian Lien, VP of Product Management, Alienware and Dell Gaming
Halo 3. The Orange Box. World of Warcraft: The Burning Crusade. And Call of Duty: Modern Warfare. What do all these things have in common besides being epic timepieces? These gaming relics all made their red-carpet debut in 2007, like Alienware's last AMD-based laptop, the Aurora mALX. Fast forward 14 years to present day, and game experiences have evolved quite a bit. Powering today's blockbuster games requires serious performance and very few know what that requires better than our friends at AMD and NVIDIA.
Today, we start a new chapter with AMD announcing not one but two new gaming laptops -- introducing the redesigned Alienware m15 Ryzen Edition R5 and Dell G15 Ryzen Edition, both outfitted with NVIDIA GeForce RTX 30 Series Laptop GPUs. And to complement, we're unveiling a new suite of Dell Gaming monitors to complete your battle stations.
Alienware m15 Ryzen Edition R5
Unrivaled visuals, high performance, and sleek design: the Alienware m15 Ryzen Edition R5 represents the holy trinity of mobile PC gaming.
The new m15 combines cutting-edge technologies and new design features to deliver an uncompromised visual experience. Offering Alienware's fastest displays on a 15-inch notebook ever, gamers can select up to QHD 240Hz or FHD 360Hz panels to deliver smooth gameplay. And as the first Legend 2.0-based Alienware notebook, gamers will be drawn closer into the gameplay thanks to a new design feature called Dark Core, which darkens the interior shade of the laptop to minimize distractions and keep your head in the game. All this visual goodness is powered by high-performance technologies, including:
· Up to AMD Ryzen 5000 H-Series Mobile Processors and NVIDIA® GeForce RTX™ 30 Series Laptop GPUs
· User-upgradeable 3200Mhz DDR4 memory for the first time on an Alienware 15-inch notebook
· First Alienware notebook finished with the new Silky-Smooth High-Endurance paint formula engineered for increased stain-resistance and premium surface feel
Finally, we can't leave out the "cherry" on top – an optional ultra-low profile mechanical keyboard co-developed with Cherry MX that creates a distinctive typing experience and supports per-key RGB lighting. The Alienware m15 Ryzen Edition R5 is available in the U.S. with select configurations on April 20 starting at $1793.98.
Dell G15 Ryzen Edition
Dell is helping to bring AAA gameplay to the masses with the new 15-inch Dell G15 Ryzen Edition.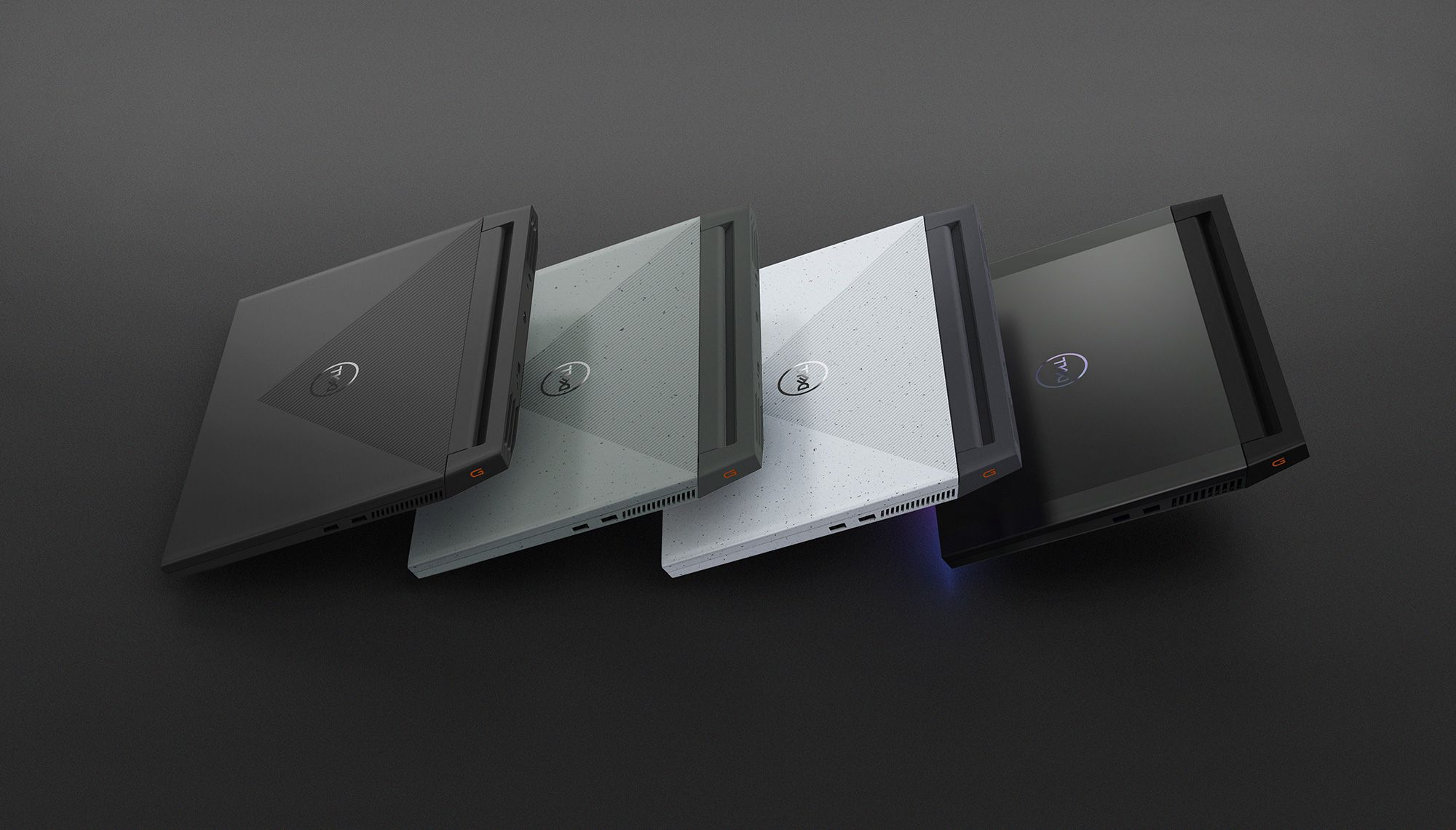 On the outside, it boasts a new look in a sleek form factor that sports a two-sided, narrow-bezel screen, and uses low VOC waterborne paint. On the inside, the new G15 is outfitted with an Alienware-inspired thermal design to maximize airflow for optimal cooling and heat dissipation. The complete makeover is fully furnished with game-ready features, including:
· Up to AMD Ryzen 5000 series processors, NVIDIA GeForce RTX 30 Series Laptop GPUs and user-upgradeable 3200Mhz DDR4 memory
· "Game Shift," a functional key unique to G Series which instantly cranks up cooling performance for intense gaming sessions
· 120Hz or 165Hz panels, with a 360Hz display coming later this spring; all featuring low-blue-light display hardware
In addition to the Dell G15 Ryzen Edition available in the U.S. on May 4, starting at $899.99 USD, a new Dell G15 with 10th Gen Intel Core processors will also become available in the U.S. on April 13, starting at $899.99 USD.
Dell Gaming Monitors
We're also introducing four new Dell Gaming displays with options suited for framerate-demanding multiplayer combat to expansive open-world RPGs and high-octane racing games.
· The Dell 25 Gaming Monitor (S2522HG) with blazing 240Hz refresh rate and 1ms response time, makes it ideal for aspiring competitive gamers where every frame counts. And with Fast IPS technology, this monitor provides consistency and clarity at all angles. The Dell 25 Gaming Monitor features both NVIDIA® G-SYNC® Compatible certification and AMD FreeSync™ Premium technology[1] for smooth, stutter-free visuals. Available in the U.S. on May 27.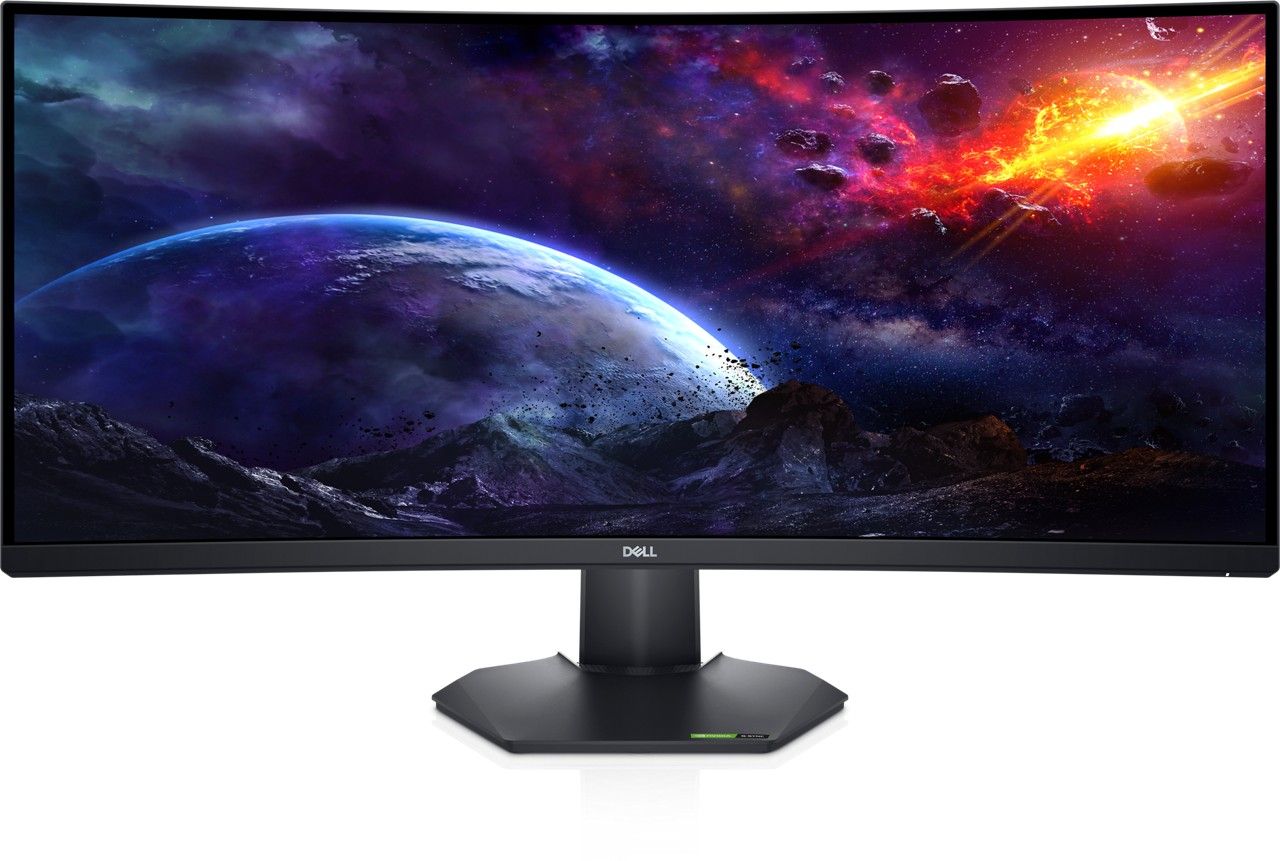 For a truly immersive gaming experience, choose between our 3 new curved VA gaming monitors, available in 27-inch, 32-inch and 34-inch, all supporting AMD FreeSync™ Premium or Premium Pro technology to ensure tear-free gameplay.
· The Dell 27 and 32 Curved Gaming Monitors (S2722DGM and S3222DGM) draw you into your game with QHD resolution, while the 165Hz refresh rate and 2ms response time ensure that you see the action clearly and react quickly. The Dell 27 and 32 Curved Gaming Monitors are available in the U.S. on June 22, respectively.
· The Dell 34 Curved Gaming Monitor (S3422DWG) shows life-like visuals on its expansive curved WQHD 34-inch display. Get immersed in rich, vibrant colors with support for VESA DisplayHDR 400 and 90% DCI-P3 color coverage. Paired with a 144Hz refresh rate to help deliver smooth, lag-free gaming. Available in the U.S. on May 27.
All four new displays support Variable Refresh Rate (VRR) output for gaming consoles, making them ideal for console gaming as well. And as standard, all Dell Gaming monitors come with three years of Premium Panel & Advance Exchange[2], meaning that customer service will send out a replacement panel within one working day even with only one bright pixel found. Pricing for all of these new monitors will be confirmed closer to availability.
Support and Services
Dell offers a complete suite of support services for all of our Alienware and G Series PCs, providing peace of mind and ease of use.
For gamers, this includes Dell Premium Support Plus, our most comprehensive, convenient PC support service, powered by SupportAssist, Dell's smart technology that keeps computers running at their best; and pay-by-the-month support subscription options available on Alienware and G Series PCs[3]. Additionally, with Dell Migrate, gamers can seamlessly move hard-to-replace data, personal records, pictures, music and more from any Windows-based PC to their latest Dell PCs.
To learn more about our new gaming laptops and monitors, check out our press kit here.
All this goodness and we're not done yet. Sign up here for real time updates on upcoming news arriving this Summer.
---
[1] AMD FreeSync™ technology requires AMD Radeon™ graphics and a display that supports FreeSync technology as certified by AMD. AMD FreeSync™ Premium technology adds requirements of mandatory low framerate compensation and at least 120 Hz refresh rate at minimum FHD. AMD FreeSync™ Premium Pro technology adds requirements for the display to meet AMD FreeSync Premium Pro compliance tests. See www.amd.com/freesync for complete details. Confirm capability with your system manufacturer before purchase.
[2] Premium Panel Guarantee provides a replacement monitor if a bright defective pixel is found on the screen during the Limited Hardware Warranty and Advanced Exchange Service replacement part/unit ships, if needed, after phone/online diagnosis. Fee charged for failure to return defective unit. See dell.com/servicecontracts.
[3] Subscription services will be charged on the same day every month until eligibility ends on the system or you cancel. You can cancel any time in Dell Digital Locker or by calling customer care. Cancel prior to the auto-renewal date to avoid a charge for the next month. Remainder of one year hardware warranty that comes with PC purchase will continue even after Premium subscription service cancellation.
---